It may sound a bit crazy but what is life if it isn't?
I am a very "list" type of person. I write a million ones all over the place. I know it is February but I just bought my 2018 calendar (which are so important- when you don't like your calendar, there is a problem). CVS did not have as wide of a selection as I would have liked… but it will do. (Just BTW because I am not SOO obsessed with it, I have not been using it as much- point proven).
My life is currently like that movie Bride Wars with Kate Hudson and Anne Hathaway. No, my best friend is not getting married on the same day as me, but some other selfish person decided to reserve the hall the same day I did and now it's one big mess. The difference is the hall isn't big enough for two weddings. But that was like the one day where all my million siblings and family members and pregnant ladies finally agreed on. Not to mention everyone's camp schedules. I don't know about you but I am pretty sure the day is for the bride and groom and everyone else can go screw themselves. My real question though is: is there a bride out there that isn't stressed out?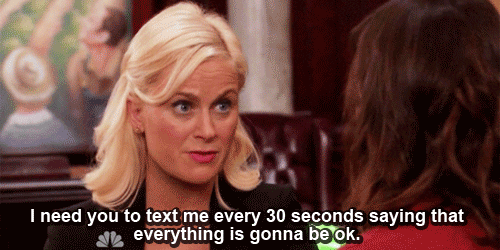 So now after finally all agreeing on a date, we got to go through the whole process all over again and to be quite honest with you I am very close to just eloping and forgetting the whole thing. I never wanted a big wedding. Now I am starting to want one less and less everyday. But at the end of the day, as much as they say the wedding is for the bride it really is not; it's for the mother of the bride. So while my mother is popping out her kid and my sister is popping out hers, somewhere in the midst of all that I will become a Mrs.
I told my parents to just let me know what day I am getting married. Yep, read that again, still sounds just as crazy as when I typed it out.
As if it wasn't enough, my Pilate's teacher decided to quit. My one escape from life is now officially over the first week of March, and trust me that is coming up sooner than I want it to.
Despite all the negativism, my better half seems to be handling this, or I really should say me, pretty well. He introduced me to beef jerky the other day. Yes, I know you're probably thinking "what?! You never had beef jerky?!" Yes, I never had beef jerky. But I will tell you that I found it to be really good and what is even better: I am getting a package in the mail from my better half himself.
And now everything seems to be that much more manageable.
Good luck with your day,
Your Editor