There is more to life than a ring, flowers, a big white dress, and one day. Life continues after. Life gets real after. Life becomes life. I know I say this a lot but it is important so I will say it here again: life is what you make it. Life would be easier if you could blame someone else or hold them responsible for your happiness. However, that is not how it works as I am sure many of you bloggers know.
Being married puts this concept into practice. Your spouse is NOT responsible for your happiness. Obviously, doing things to enhance your spirits is always nice but not dependable to your happiness. I say this because married or not, you go through things in life and you are in charge of how you decide to react. Your partner does not become responsible for your perspective. Yes, being married entails realizing your partner's emotions, cheering them, being there for them, giving, etc, but one thing that continues to remain your responsibility is your reaction.
Marriage comes with a whole list of things to take care of: cleaning, cooking, laundry, I am sure I don't need to verbalize more. Now all these things can become something hard to do, something bothersome, something painful, or you can put a smile, say you are lucky to have someone in your life to come home to, and get the job done. That, I would say, is step 1: starting your new role positively. Step 2 would be when your spouse does something, how do you react to it? It is not easy. It is easy to become ungrateful, unhappy, and unsatisfied, but doing the opposite will be much more fulfilling.
This may just be a post filled with thoughts not fully completed, but the bits and pieces are worth holding on to. We all know these ideas, concepts, whatever you want to call them, but like I always say, you have to do something with this information or else it will just sit in the front of your mind for a span of 30 seconds until something else more captivating takes over that spot and these thoughts will most likely be forever forgotten. That being said, have a saying hanging on your fridge that reminds you to stay and be positive, to be thankful, grateful, and most of all to smile. My Husband says one line that I will never forget: the hottest curve on your body is your smile. Being happy yourself will most definitely have an effect on your spouse, and if all is normal in your corner of the world, then that effect will be more positive than not.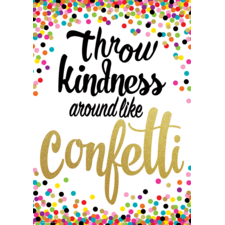 I hope my bits of randomness made you think of one more reason to look at life through a smiley pair of shades 🙂
Your Editor