I walked into the chocolate store at around 6 pm to find one person ahead of me in line and a million boxes of chocolate being prepared to ship. There's about five workers preparing boxes and one helping the guy ahead of me. I think that this should be quick because there's only one other person ahead of me so even if no one else is helping people and just packaging chocolate baskets, I shouldn't be here too long. Listen to this guys order:
He tells the lady he wants to get something for his wife, you know for Valentine's Day.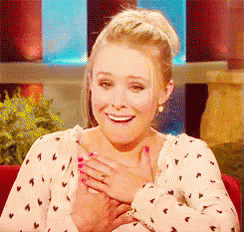 "What do you guys have?" The lady behind the counter starts showing him different options to get a feel of what the guy is interested in, but he doesn't seem to know.
"Well, we have these heart-shaped chocolate boxes," she says. He seems to have liked them because he started inquiring about the sizes of the boxes and how many chocolates fit inside each box. I'm standing there thinking: finally. The man asks her "what percentage is your dark chocolate?" She responds: "one minute, I have to go to the back to ask". "60%" she says when she gets back. Then he says "do you have it in dark chocolate? It can only be dark chocolate" So the lady goes back to the back to ask if they have dark chocolate, "No dark chocolate". "Well can you make it in dark chocolate? and all the chocolates you put inside it have to be dark." Off the lady goes to ask if they can do that. When she comes back with a yes, he starts questioning what sizes and then off she goes, again to the back. She comes back, they can do everything he wants it will just take about an hour. Finally, I think, that now it will be my turn!
But no.
The one man ahead of me says: "Okay so let's do the big heart box with dark chocolate and dark chocolate inside, and I also have three daughters". Oh no. He wants something different for each of them. Now, I am thinking okay 1) why can't someone else help me, 2) he should have started off saying he needed 4 different chocolates. But nope, he tells her he has three girls and he wants something different for each of them, and it doesn't matter if it's dark chocolate or not, he just wants something different. He sees a teddy bear with a heart and wants that. Now come the million questions, but of course not all at once, he has to make the lady go back to the back every time because for some reason he couldn't just think of all the questions at once. What size? How much does it cost? Do you have it in dark or milk? (I thought it didn't matter!). Do you have the heart teddy bear? But your website shows this? Now, what about the roses? Finally, he decides he wants the roses. However, there are no roses, off the lady goes to ask if they have roses, no but they can make, well is it dark or milk? WHY DOES IT MATTER?!
My bags are getting heavy and I am seriously tired of waiting for this guy to make up his mind.
The lady behind the counter starts showing him different options they can do with the rose and how they could attach other chocolates to it, he seems to like it, but then there are two more to go. God help me.
Finally, after back and forth (yes, she got a lot of exercise, not just her legs but her brain and vocal cords) they come to some sort of arrangement for the two daughters, so all that is left is the third. "Well," the lady says, "we can do a small chocolate box for your daughter, it fits like three chocolates inside." He seems to like it but the famous question about dark and milk comes back- but of course I don't know why he said it doesn't matter if clearly he seems so interested in what type of chocolate it will be.
Yay!! He finished his order! As the lady is walking him toward the cash register, I hear him say "…Oh! I also have a nanny, I can't go home without anything for her." To be quite honest with you, I probably would have left the chocolate store 30 minutes ago, because this is such a complete waste of my time, if my mother had not been the one to send me here. You see, my brother's birthday is on Valentine's Day, so while everyone is buying their Valentines' chocolate, I am attempting to buy my brother a birthday present.
Because this man's order is all over the place, the owner of the store comes out to ring him up, when she sees me waiting there she starts on my order, while the other lady fixes up something for this man's nanny.
45 minutes later, I can now go home. If you're one of those people who can never make up your mind, just give the lady a list of things you need and your preferences and have her fix you up something, think of what you want to ask and ask all your questions at once, you'll be doing everyone a favor.
Your Editor